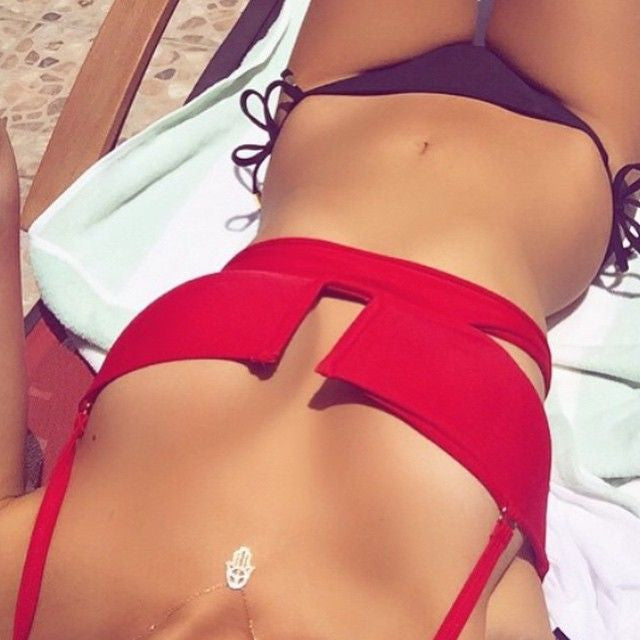 How to detox your skin using natural ingredients effectively:
Learning how to detox your skin can help you to get fresh, younger, and healthier skin. Detoxification is a process of clearing out chemicals and dangerous toxins from your skin. Detoxification of skin is a necessity process not a luxury to regain younger looking and healthy skin. The skin is a largest organ of a body. On a daily basis, our skin is attacked with harmful chemicals and earthly elements. Variety of toxins including food additives, alcohol, pollutants such as dirt, dust, stale air, and smoke-filled rooms which can cause to clog up the pores and unwanted skin outbreak. Stress and poor diet can be the root causes for serious redness and blemishes. Healthy and fresh skin is an important health element which regulates other body functions and works as barrier against harmful outside influences and support your immune system. Don't waste your hard-earned money on expensive detox drinks, powders, juices, and other supplements. Here, learning how to detox your skin using natural ingredients will give you opportunity to detox your skin at home and show off glowing and beautiful skin.
Detox your inside first:
Skin is an outward sign of what is going on inside your body. Environmental factors and personal issues such as stress, too much sun light, and unhealthy eating habits can results in mild or serious skin problems. Major skin problems are dull looking skin, blemishes, and uneven skin tone. These problems occur because the skin cannot breathe and perform its functions of flushing out the toxins properly. Detoxification can flush out all the impurities from your body and keep your skin healthy and fresh. A good way to detox your body and skin is to adopt healthy eating pattern and reduce alcohol, sugar and unhealthy vegetable oil from your lifestyle.
What are the options to detox your skin?
Skin can flush out waste through sweat glands, it does need a little more help getting waste out directly through the skin and exfoliating dead skin cells.  There are different ways of detoxifying your skin, including taking a sauna to promote sweating, applying apple cider vinegar, and bathing with Epsom salts. You can even apply a natural clay mask, cucumber, and lemon mask for your face. Following are the safe and effective natural ingredients to detox your skin.
Epsom salt is a great source of magnesium and are magical for relieving stress and easing muscle soreness. Add Epsom salt in a water to take bath to make your skin smooth and soft, don't soak longer than 30 minutes because the toxins can begin to get reabsorbed.
Alcohol has anti-aging properties which can eliminate redness and inflammation. Try to take a red wine bath and bubbly champagne bath to get alcohol benefits, or use a pack to put some on your face.
Essential oils are the perfect and effective keys for gorgeous skin. Bath with rose, lavender, sandalwood, or chamomile oils will help to stay calm and get aromatherapy effects for neat and clean skin. Adding our teas to your bath, such as the Malibu Beach Beauty Tea will release the essential oils from the flowers into the bath, you can combine it with our Malibu Beach Beauty Mask to help draw out even more impurities.
Ginger is best ingredient to fulfill the needs of detox bath, it raises the "heat" of your body so you sweat more. It helps to flush out toxins through sweat and leave you feeling fresh and clean. Ginger is featured in our Newport Skinny Day and Night teas, it has amazing benefits, include it in your diet whenever possible!
Coconut oil is one of the best and effective natural ingredients for detox bath. It has anti-inflammatory, anti-microbial, anti-fungal, and anti-parasitic properties which soften and moisturize your skin, its truly magical!
Lavender essential oil is a relaxing herb and perfect choice to take a soundly sleep. It is very effective for healthy and clean skin. Our Corona del Mar lean tea features lavender and other flowers that release their oils when added to a bath. 
If you are suffering from irritated or itchy skin then oatmeal is very effective for you. Use it to take a bath to get detoxification benefits.
Adding few tea bags into your bath tub is an effective skin reviving recipe. Green tea is ideal for toning skin. You can also add any our teas to your bath after you use them, Mermaid Cove Metabolism Tea is especially good mixed with some essential oils and baking soda. 
Honey is power house for skin. Taking a bath with two tablespoon of honey is a way of getting anti-aging, moisturizing, and antibacterial skin. You can use it as a facial mask and add it to your bath water. 
Baking soda is safe and simple ingredient to detoxify your skin, it also helps your body balance its acidity. Take a fun bath with baking soda after a hard workout to ease your tired muscles, its great to mix with other ingredients because it really doesn't add any smell to the bath.
Rose petals and rose water smells wonderful and  has anti-inflammatory, anti-bacterial, and moisturizing properties. Try to take bath with rose petals to clean your skin, we feature rose petals in our Newport Skinny Tea facial steam and our Malibu Beach Beauty Tea. You can add them to your bath when you're done drinking them!