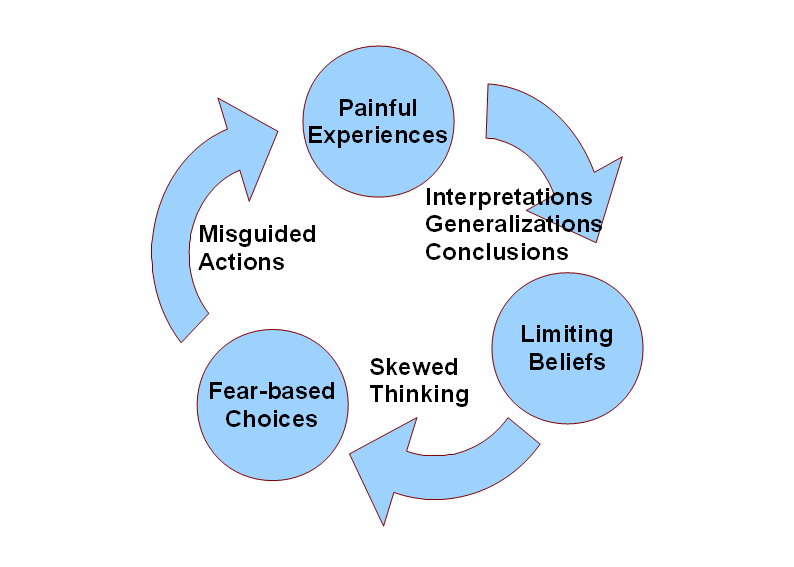 Drink your tea Daily!
If you are using the 21 day Newport Skinny Tea, you should be drinking your daytime tea 30-60 minutes before your breakfast and lunch! Try to limit coffee to one in the morning before your tea, as it can affect your blood sugar levels and cravings.
If you are using additional teas, use them when you want to, make sure that you are not having too much caffeine during the day. If you feel shaky or wired, its too much. Remember, you can adjust the strength to suit your individual needs.
I find it easiest to set the alarm on my phone for my daytime tea. Make sure you drink enough water as well.
Mindset :Changing limiting beliefs
This is one of the MOST difficult psychological exercises to do honestly, very few people will take the time to honestly look at what state they are living in daily, if you do it you take the time you will have a key to changing your life.


Where do you live emotionally on a daily basis? In depression, guilt or sadness? Disappointment? Anger?

First step

: You must identify the emotional climate you live in now, what you have come to believe is acceptable for you.

Second step: Identify what is the antidote to this emotional climate?

If you live in fear, courage is the antidote. Right now you are living in an emotional pattern or trying to get to that

place that emotionally feels like "home

." Whatever you believe is the "right" way to act based on your experience with environmental forces, generally you use that to guide you on a daily basis.

If you are not finding the quality of life you want in the emotional state you live in, you can learn to live in a state that will

produce the results you want

. It requires figuring out your emotions and really being honest with yourself.

You need to find the antidote to your unwanted state, and then you need to practice your new chosen emotion until you shift into feeling like that desired state is your new normal state. This is the way you create new patterns,

this is the way to changing your life.



Emotion is created through motion, remember you are in control of your emotions and motions, the easiest way to change your emotion is to start changing your motions.

In other words, Just Do It. Do the physical thing to change your state. Give your time to a charity, go for a run, clean out your closet or call up that old friend and ask them to lunch.
Review your list of goals multiple times daily! Now link the emotional state those goals require you to live in.

This isn't easy work, but you can do it! When you identify the state you want to live in, you will see how your current state is holding you hostage!
Tuesday

Breakfast: Leftover Buffalo Chicken Egg Muffins, Steamed Spinach, Avocado
Lunch: Leftover Mini Mexi Meatloaf, basic cilantro Cauli-Rice (under the chicken recipe)
Dinner: Broiled Salmon with capers & olives, Mixed greens salad
Snack: Beef or Turkey Jerky and nut mix
Link to weekly diet menu

Fitness Challenge Schedule
Tuesday: Moderate duration aerobic workout plan 20-60 minutes of 55-75% Max heart rate, for most people this is attainable by moderatly paced walking

Jennifer
XOXO
PS: I will be offering some free goodies for reviews with pictures this challenge!