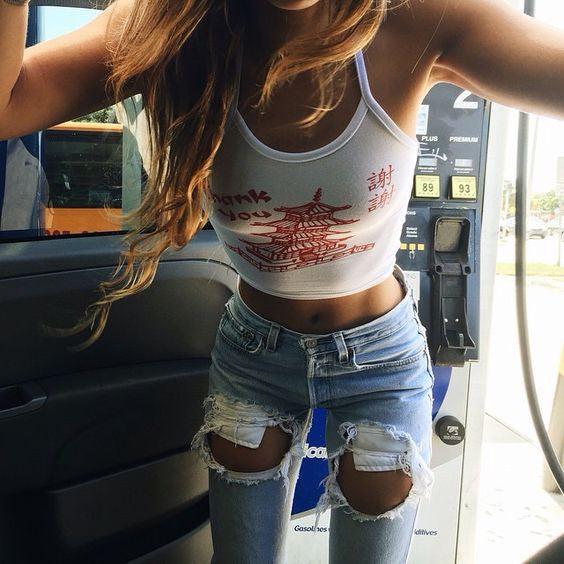 The following is an excerpt from my new book that will be coming out shortly, I thought it was so important that you needed to read it right away. It will solve some mysteries for you about why you are struggling to lose weight.
___________________________________

The myth that we need carbohydrates to "fuel" our body persists, but carbs are actually the only macronutrient we don't need to eat in order to survive.  Carbs are made up of sugars and starches. When we eat carbs, it provokes an insulin response from our cells. Insulin is the gatekeeper of your fat cells. When its high, you are storing energy as fat, when its low you can burn your stored fat as energy.
Without an insulin response, calories can't get put into our cells for fat storage. When we eat a food that does provoke an insulin response we can measure that response on the Glycemic Index, when we measure how much a typical serving of that food raises our blood sugar we call that the Glycemic Load of the food. The higher the Glycemic Load, the more calories % wise are stored away from that meal as fat. A slice of white bread has a GL of 100, every other food is measured in comparison to that standard.
I can hear things clicking into place for you…
Just know, I am purposefully making this explanation extremely simple, because it's a very complex subject and I don't want you to get lost in the technicality of it and give up. What you need to know is that one key to control your fat loss is to control your overall dietary Glycemic Load.

Most diets that succeed in getting you to lose weight do so because they control the Glycemic Load you eat. Most diets cut out processed foods, control sugars and starches and don't even know that this is what they are doing! The Zone, Paleo, Keto, Whole 30, Raw, and all mainstream diets I can think of use this principle.
What studies show is that reducing the glycemic load, unlike reducing dietary fat, while trying to lose weight pulls most of the fat that the body uses from the abdominal fat stores instead of the thighs and butt, especially in women. Increases in your glycemic load tend to store calories on your abs.
When our insulin is low, we unlock and burn our fat stores for energy! When our insulin is high our body is either putting more energy away to burn later or clamping those stores shut. Insulin control is one of the key principles to unlocking your fat stores and burning them instead of them growing!
If you think about it, this will make a great deal of sense to you! I know you've been on a diet, where you are really trying,

you are eating very low fat and low calorie only to not lose a pound and maybe you have even gained weight.

This is because your insulin is high all the time, or you have some degree of insulin resistance preventing you using your fat stores.
If you use calories in-calories out model to try to explain it, well it isn't even mathematically possible. You know you are eating well, you are exercising, SO what the hell happened? There should be a deficit, I should be losing weight....
This diet tells me to eat X calories subtract Y amount for daily living and exercising and I will have a deficit, then I will lose weight… but you now know that isn't the way it always works. Yes, if you eat a ton of any type of calories you trigger some fat storage, but X-Y= weight loss model is inaccurate.
So how is your body getting around math? Insulin! Insulin makes this possible. Insulin is the key, this will make everything you are frustrated about with dieting make instant sense.
Let's say you get up and you have a low fat bagel with no butter, but instead you use jam plus orange juice for breakfast. You are being very good, the calorie count and fat count is low, then you go an exercise intensely for an hour. An hour after that you are ravenous, and exhausted feeling, even shaky.
Your breakfast had a glycemic load over 400, which is very high and it shot your insulin and blood sugar straight up. Your body responded by starting to shuttle extra energy into your fat storage cells and by clamping them shut. When you exercised you were burning off a little bit of your food and any glycogen in your muscle stores left over from yesterday. But basically your exercising didn't do much, except lead your body further into thinking its starving, because it can't access any of the stored energy it has, so now it sends signals that its starving and your blood sugar is crashing, leaving you shaky. So what do you reach for? Something that will prop it up, something with some sugar in it, something to make you feel better and the process gets worse.
I've hear from so many people just like you who just CAN'T lose weight anymore no matter what they try, I know it's true, because I've experienced it myself. I didn't know why, but now I do, a big part of it is this insulin response. It's imperative that you get it under control, learn how to unlock your fat stores and start to burn them for energy. I will be showing you how in this book.  
1.The first secret to keep your insulin in check is to keep your daily servings of starchy and sugary carbs (potatoes, rice, flour products) to 1 whole serving or 2 half servings. This DOES NOT include vegetables and fruits. It could be half of 1 potato and 1/2 cup of rice. That would be the starch for the day.
2.The second secret is to eliminate sugary drinks from your diet, stop adding sugar to your coffee and tea as well.
3. The third step is to exercise when your insulin is low, so first thing in the morning take a walk or at least 2 hours after a low glycemic meal. Our NST system below can also help!
___________________________________________________________
Our Newport Skinny Tea day and night teas work with your body to heal and rejuvenate your digestive system, to cleanse pounds of waste out of your intestines and to reset your metabolism to its original, pristine condition. In tests, the carcinia cambogia in kokum is shown to help the pancreas reline itself with beta cells to help balance your insulin response. Dandelion and nettle are cleansing agents that help your body rid itself of the excess water that is trapped in the tissues. All the teas in the system help your metabolism to run more smoothly and process food better. Cinnamon helps slow your insulin response and ginger and lemon calm inflammation in your tissues. All ingredients in our teas are purposefully selected to work in harmony to restore your body.

It's on sale right now for $26 instead of $35.
Please note: This is not medical advice, you should always consult your doctor about your specific medical issues and you should never stop taking medication without a doctors consent. We are not doctors and cannot treat you, your disease through this article. We do not assume any responsibility for your medical issues or disease.