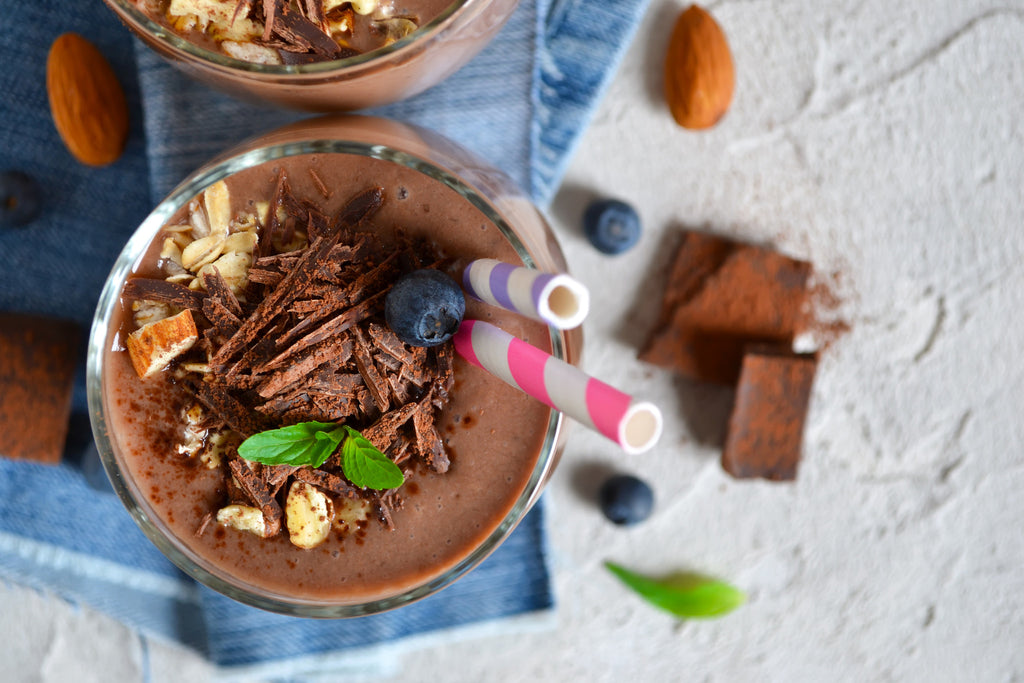 This is a great smoothie to have when cravings strike, the chocolate and omega-3 fatty acids in the walnuts can really calm you down. Often we crave chocolate when we are deficient in magnesium, which is a very common deficiency . 
1 ounce of walnuts has as many Omega-3 fats as a 4 ounce piece of Atlantic Salmon! These essential fats keep your mind sharp and your belly lean!
Add mint or cinnamon or even almond extract if you feel like some extra flavor!
Dark Chocolate Banana Nut Smoothie
Blend Together for 1 serving:
1/2 of a Banana
1 tsp dark Chocolate Morsels
1 Cup Unsweetened Almond Milk
1/8 Cup Chopped Walnuts
6 ice cubes
1/3 Cup Chocolate Plant-based Protein Powder
water to belnd & stevia (optional)
Approx Nutrition for 1 serving:
229 Calories
11 grams of fat
7 grams of fiber
10 grams sugar
28 grams protein
To Your Health & Happiness
Jennifer XOXO